» Archive for 26 August 2008
26 August 2008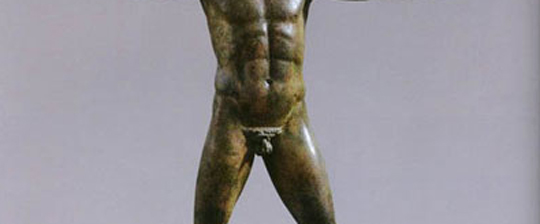 These past two weeks, every communication included something along the lines of "How are the Olympics," or "hope you're surviving the Olympics". The answer: smothering, and just barely.
Now that they have concluded, I feel that ominous burden slowly melting from my psyche, and I realize that I was truly not "coping well" with the games. I was instead lying low, playing dead, unable to watch or even comment on this historic event. Instead, I escaped the steamy red and yellow fervor emanating from the Bird's Nest stadium by flying off to Yunnan province, a necessary act of "self-protection" (a Chinese pun on "avoiding the Olympics" and "contraception") but the fervor pursued.
The NYT headlines mocked me in my inbox, conflicting and paradoxical news "angles" from American and Chinese news sources accumulated, champions wept or chomped on their lead-tinged gold medals over the endless highlights montages that were repeating on televisions across China, on every CCTV station, in the airport, in the bus station, waiting for elevators…
From 29, 49, to 51 gold medals––this news tracked me down even at 2000+ meters above sea level. Perhaps it wasn't altitude sickness at all that left me vomiting in the bathroom. The record-breaking conclusion of the games was a victory for the Chinese spirit, for which I extend my true congratulations.
After returning to Beijing, and while browsing one of my favorite stress-relieving Chinglish sites, the Century Online China Art Networks, my "unprotected" eyes were despoiled by an unusual, but seemingly Olympics related headline: "Why does so much ancient Greek art feature males with small genitalia." An English article posted on August 22, 2008 and signed "CL2000.com." Here, among Beijing exhibition reviews, a feature on Buddhist sand mandalas, and a piece on the Jewish Museum, was this seemingly out of place reportage on the heft and quality of ancient Greek genitals as evidenced in statuary. (more…)
12 August 2008
by Lee Ambrozy (post from ArtReview.com)
On a day of orgasmic auspiciousness in China, 08/08/08, crowds piled into bars, parks, official 'fanzones' outside the Olympic stadium and the old Workers' stadium, and along Beijing's ancient north-south axis to watch the opening ceremony collectively on big screens and get the best view of Cai Guo-Qiang's city-wide fireworks display (they would be the only ones to see the real real fireworks, rather than the computer graphics that appeared on TV). But far removed from these displays of patriotism, and perhaps soured by an already suffocating 'Olympic spirit', most of us in Beijing's artworld chose to scrutinize the ceremonies from our couches.
Still, with cultural giants Zhang Yimou (celebrated director of House of Flying Daggers (2004)) and ace fireworker Cai Guo-Qiang, fresh from his huge exhibition at the New York Guggenheim, behind this production, our expectations were almost as high as the $300 million budget. Responses from the intellectual and creative communities in China were quick and overwhelmingly negative. On his blog, Ai Weiwei, design consultant on the Bird's Nest and now an outspoken critic of the government in the run up to the games, called it 'an encyclopedic display of a spiritual consciousness fallen into enemy hands'.
The Chinese know how to exploit manpower, and communism loves its gala performances. Zhang Yimou seemed to be borrowing the techniques of North Korea's Arirang Mass Games (recently photographed by Andreas Gursky): using people-as-pixels to form staggering, intimidatingly huge collective images in which the individual is subsumed entirely, yet still crucial to the perfection of the big picture.
continue reading here
11 August 2008


See sina.com's slideshow of opening ceremony photos here, baidu's ceremony home page here.
Image above from NYT's slideshow, see it here.